大乐透一星之网 www.vhemru.com.cn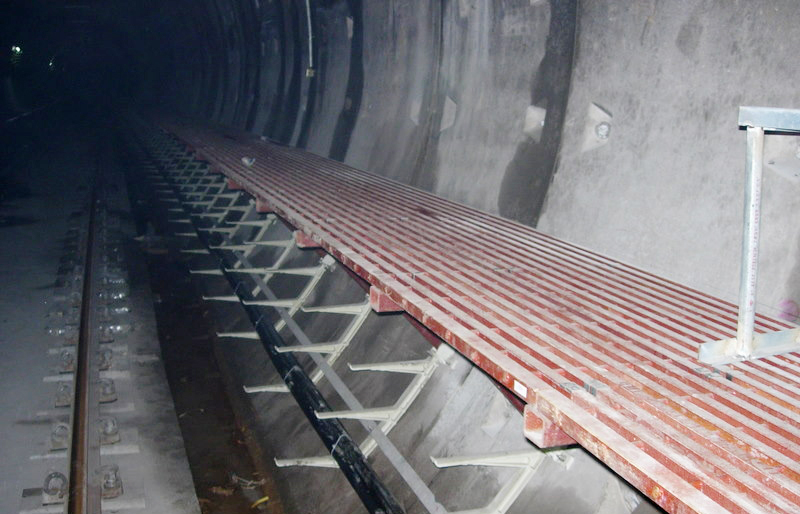 產品簡介Introduction
復合材料疏散平臺是以酚醛樹脂為基體材料,玻璃纖維無捻粗紗為增強材料,采用特殊工藝制成。主要由平臺格柵、橫梁、斜梁、扶手組成,專用連接件組裝后安裝在地鐵隧道內或高架線路上。列車運行過程中,在發生火災等突發事件時,乘客可沿疏散平臺緊急逃生。產品具有高強度、阻燃、低煙密度、低毒性、重量輕、以及抗沖擊、耐老化和耐腐蝕的性能。除用于地鐵隧道的逃生平臺外,還可以廣泛應用于海洋石油平臺、人行通道、船甲板、煤礦等緊急逃生通道或救生場所。
The composite emergence evacuation platform is manufactured by phenolic aldehyde resin as the matrix material and glass fiber as the reinforced material. The platform is made of platform grids, beams, supported beams and railing,which is installed in the tunnel or overhead railway. In case of fire or emergency, people can escape from the tunnel by the emergence evacuation platform.
The product has the high strength, high frame-retardant, low smoke density, low toxicity, light weight, as well as the ability of anti-impact, anti-aging, corrosion-resistant.
In addition to use in tunnels for emergency evacuations, the platform can also be widely used on the offshore oil platform, pedestrian passageway, ship deck, coal mining and the other emergency escape routes.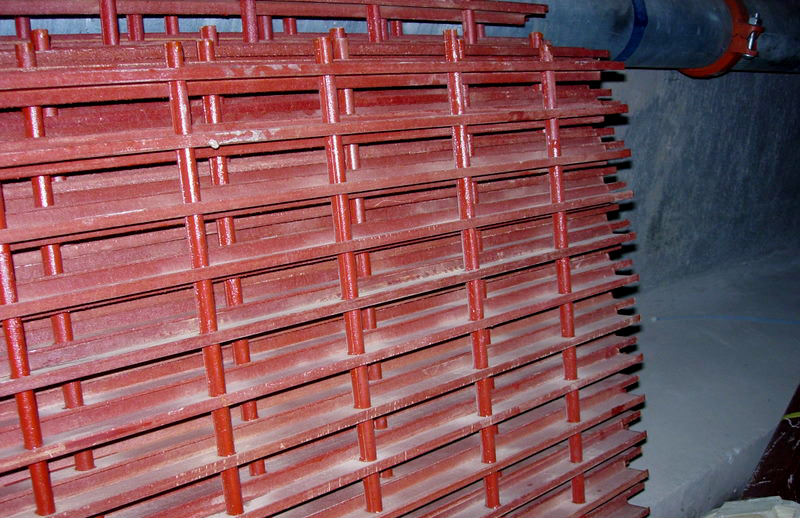 產品特點 Advantages
采用拉擠工藝制作,生產穩定,生產效率高。
Made by pultrusion process, stable production, high production efficiency
材料強度高、重量輕,運輸方便,不易損傷。
Material with high strength, light weight, convenient transportation, and not easy to damage
可以現場切割組裝,施工簡單,安裝速度快,精度高。
Can be cut and assembled on site, simple construction, high installation speed and accuracy
材料本身具有良好的耐老化性能,使用壽命長。
Material with great anti-aging, long service life
技術參數 Technical parameters
項目Item

技術指標Data

防火性能

Fireproof performance

燃燒等級,級

UL

A2

結構載荷性能

Structural load performance




均布載荷,kN/m2

Uniform load

5

集中載荷,kN/m2

Concentrated load

3.9
l 安裝與維護Installation and maintenance
復合材料疏散平臺可在出廠前根據廠家提供的尺寸要求進行組裝,產品到達現場后,可直接將組裝好的支架安裝到隧道壁,然后再將平臺踏板鋪放至支架上,用專用連接件固定即可。現場若有特殊要求需要進行尺寸變更,則可隨時加工和安裝,降低了工人勞動強度,提高了施工效率。
The Composite emergence evacuation platform can be assembled in the factory according to custom's requirement. At the installation site, supporting brackets can be fixed directly on the wall of tunnel, then place the platform on the bracket and fix with special connecting fittings. The size can be adjusted on site if necessary, which reduces the labor intensity and improves the construction efficiency.
與水泥基等其它類型的疏散平臺相比,復合材料疏散平臺重量輕、運輸方便,在隧道環境下不需要使用其它大型機械即可完成安裝,勞動強度低、施工速度快。產品使用壽命長、免維護。
Compared with metal and inorganic support,it is easy to transport and simple to construct because of light weight. It does not require other large machinery to complete the installation in the tunnel. So lower labor density is required and the installation is to speed up. The production has a long service life without maintenace.
l 生產能力Production capacity
擁有復合材料疏散平臺專用生產線12條。12 specialized product line for the Composite emergence evacuation platform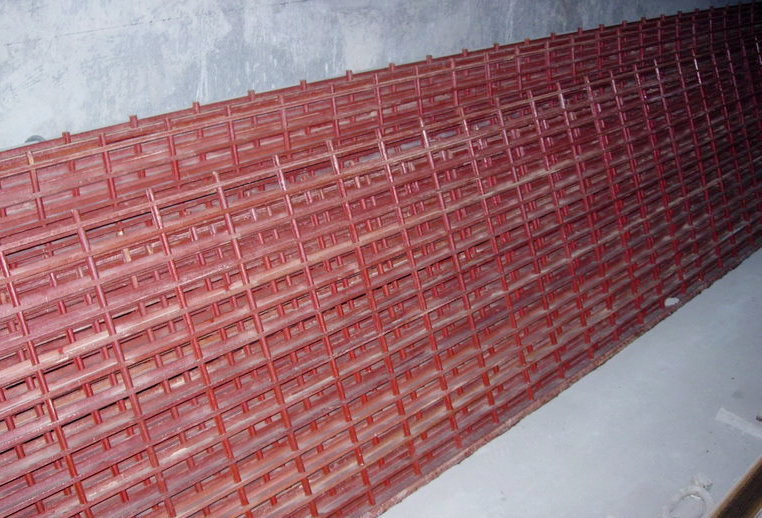 應用業績Application Performance
疏散平臺已應用于廣州、上海等國內多條地鐵線路.
Our composite emergence evacuation platform has been installed on many metro systems in Guangzhou and Nanjing etc.